Our current project is supporting a new and powerful motion picture To End All Wars starring Kiefer Sutherland and Robert Carlyle. A $14 million dollar feature film being scheduled for a major release by GMT Pictures in the spring of 2008 with a story line set in a POW camp in Burma during the Second World War. (See enclosed material and visit the website at ToEndAllWars.com).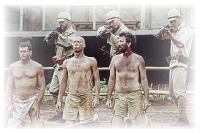 To End All Wars is a powerful true story that effectively presents many painful issues plaguing our society while providing lasting and critical answers in a realistic way. Issues include selfish ambition, hatred and violence balanced with sacrifice, forgiveness and reconciliation. In every screening I have attended, the majority of each audience has left the theater reeling with emotion. One man recently exclaimed while leaving the ArcLight Theater in Hollywood that "I will be thinking about the film and its story for years".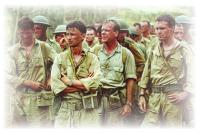 Today, The Foundation is seeking financial support through your generous donation before the end of 2007. This will allow us to work in concert with individuals and other organizations so they can effectively participate in the film's planned release in the spring. This is a rare opportunity that provides a powerful motion picture at your local cinema for anyone seeking to effectively influence friends, family or loved ones with the truth involving forgiveness, reconciliation and redemption.
Your tax-deductible donation will assist The Foundation in area pre-screenings of To End All Wars including advance publicity and promotion at the individual and community level. Our marketing program is designed to encourage those seeking to impact their community in a positive and uplifting way by using the film during its upcoming release to change lives and permanently effect our culture as a whole.

The tax-deductible donations to The Foundation will provide various innovative ways to promote and market the film at the individual and community level prior to and during its release. To End All Wars provides a powerful and effective tool for individuals and organizations to reach the community with moral and spiritual principles. Secondly, it will establish a solid platform for the future North American network and cable television release of the film. These ancillary releases generally follow one to three years after the North American theatrical release making the film's initial success critical.
The theatrical release is purposely positioned as a "platform release" whereby the grassroots campaign can effectively have the time during 2008, (with a minimum of sixty-days in advance for each market), to penetrate the targeted audience in each of America's major cities and their surrounding communities. The campaign includes interviews with the Producer and Director on radio and television talk shows, the distribution of colored flyers, posters, bumper stickers, and VIP screenings for community leaders, the Veterans of Foreign Wars organizations, military branches, universities and other institutions. The grassroots campaign will be operating simultaneously with the traditional campaigns of theatrical trailers, movie posters, television and radio spots, newspaper and magazines and television talk shows such as Jay Leno, David Letterman and Larry King, by the film's distributor, GMT Pictures.
This excellently produced award-winning film is carefully woven with themes of reconciliation and forgiveness. Besides the adult family, To End All Wars provides solid answers for the workplace and at the corporate and community level. This film delivers a message of hope to lives filled with broken relationships, broken promises and broken expectations while presenting solid answers to those seeking escape from a life tormented with bitterness and resentment. We are encouraged by the tremendous response to this film. It offers a rare opportunity to touch, impact and make a different in the lives of hurting people in a world dominated by conflict. Audiences are left stunned by it's powerful and life changing message of reconciliation and forgiveness. Many have commented it has been decades since they cried that hard in a movie. Others say, "To End All Wars isn't a movie at all, it's an experience".